We have a fleet of 17 Hobie Outbacks, 5 Jackson Coosa FDs, 2 Jackson Knarr, a Jackson Kraken, a Jackson Mayfly, and 2 Lightning Strike kayaks available for use. All of these kayaks have been rated as top performing offshore kayaks with great stability and comfort. The Outback and Lightning kayaks both use a very similar pedal drive system, while the Jackson Pedal drive is more like a bicycle style. You are welcome to try both on your stay as many anglers prefer different styles. All of the kayaks have a weight capacity of at least 400lbs and seats designed for ultimate comfort, which is very important when spending so much time in them throughout the week.
What do our kayaks come equipped with?
To provide the highest level of comfort and safety we outfit all anglers with top of the line gear. All of our kayaks come equiped with:
Danco Knife – designed for hardcore kayak fishing
Danco Pliers
Railblaza Starports
Safety flag
NRS Chinook OS PFDs – the best PFD out there!
NRS Drybag – keep your valuables dry and safe while out on the water
Garmin Striker 4 fishfinder/GPS with BerleyPro Visor
Dakota Lithium Battery Pack
BerleyPro SideBros for extra storage
Paddle
5 Gear leashes
Hobie rod holder extenders
Hobie Sailing Rudder Upgrade
Gear crate with 3 mounted rod holders
Danco Gaff
ICOM M25 handheld VHF Radios are available for rental If the angler chooses not to bring their own – we require all our clients to have a VHF radio so we can always stay in contact with each other while out on the water.
With a setup like this you will be about as outfitted as it gets in the kayak fishing world, and we are thrilled to be able to set YOU up with it!
Our Pangas were custom built on site in Los Buzos specifically for our fishery featuring a 27 ft high bow easy riding design with the full length available as open fishable cockpit. Each is designed transformer style and can be swiftly converted from bench seats, to open cockpit accommodating a variety of seating including marine bean bags and comfortable deck chairs.
Each panga is fully equipped with safety equipment, GPS, depth finder, Dakota Lithium charging stations, outrigger bases, 10 rod holders and Shimano fishing Gear.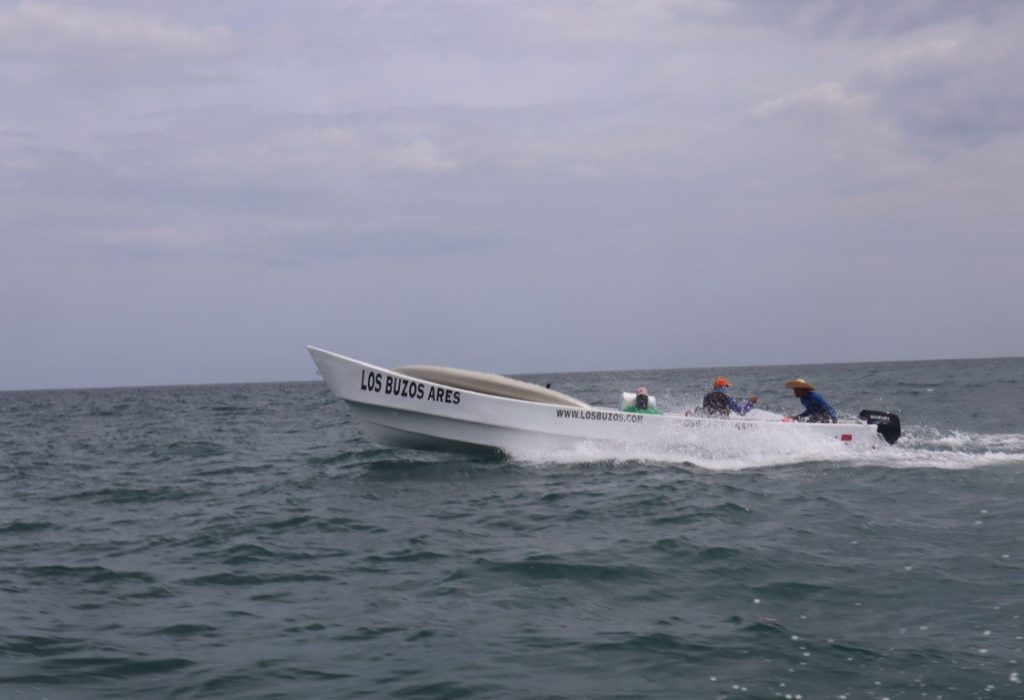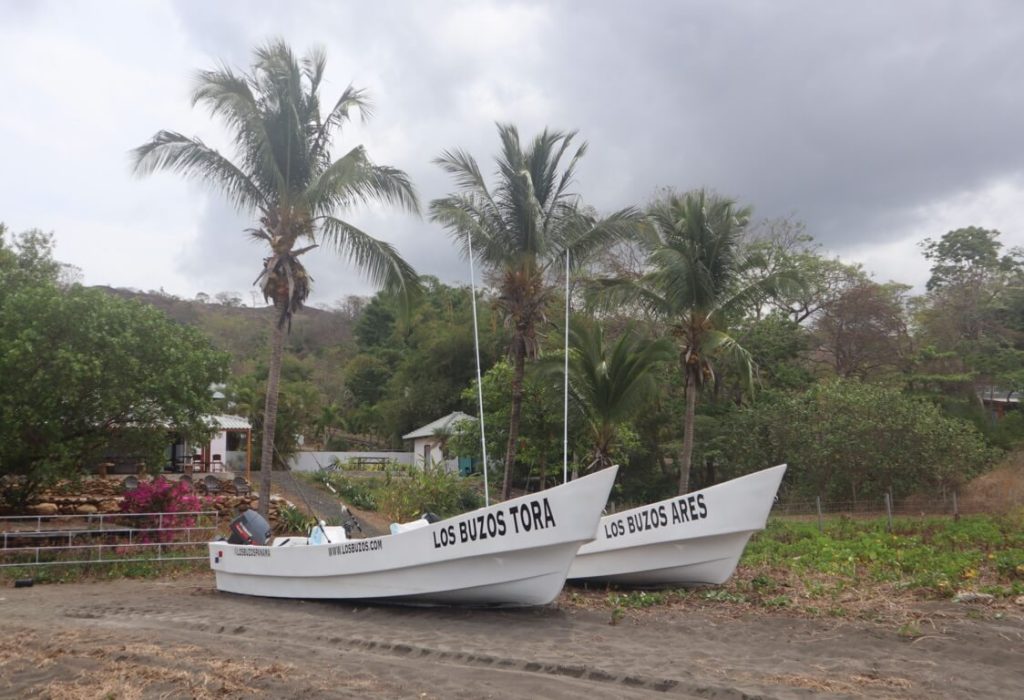 The pangas are equipped with four Shimano TLD 25s, one Shimano TLD 50LRS , one Diawa BGMQ 8000, and one Diawa BGMQ 5000. The arsenal has been battle tested and will hold strong against the biggest Marlin, Tuna, and Wahoo that the Azuero has to offer! Along side the rods and reels, the pangas are fully outfitted with all the gear needed to have a successful day of fishing, from all the lures, poppers, and skirts. To the top safety equipment including Garmin Inreaches to allow satellite tracking of all our Pangas and Dakota Lithium Battery Packs to ensure our Pangas are never without power. Alongside the fishing equipment, all Los Buzos pangas are outfitted with bean bag chairs, ice cold coolers of water, lunch with plenty of snacks for the day, and Bluetooth speakers to be jamming out as we fight the giants of Los Buzos!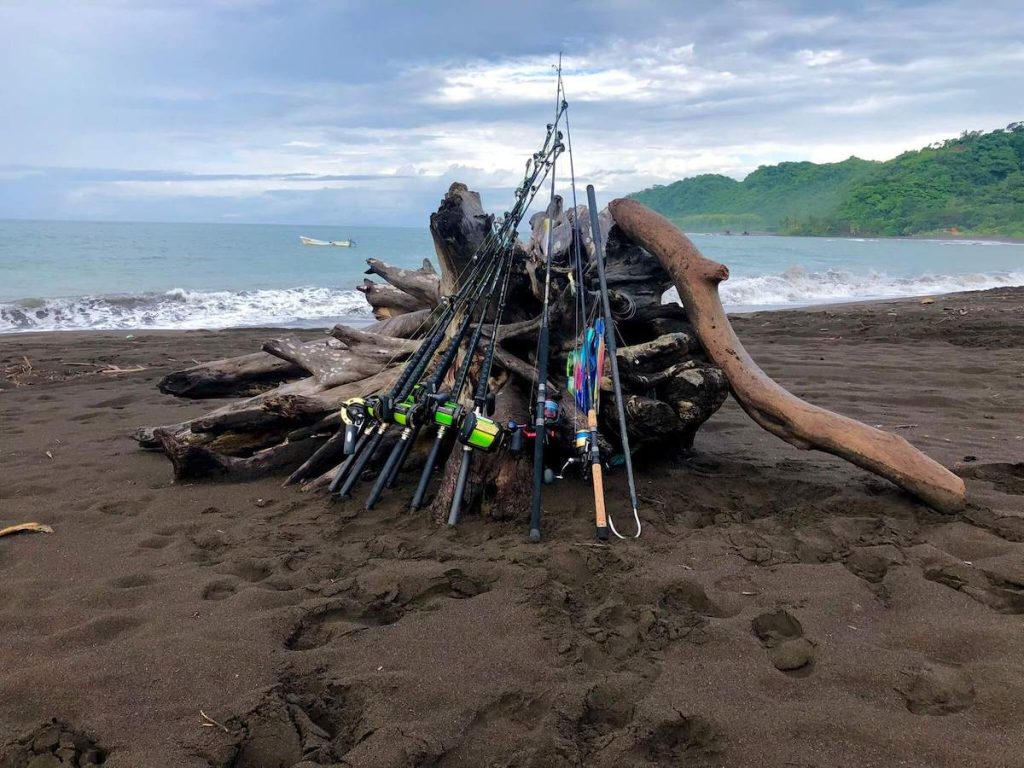 Our Kayak Rental Gear Program (provided through Sleighriders)
We want to give you the best chance at landing the fish of your dreams here at Los Buzos, so the tackle we rent out is not your typical tackle rental package. We set you up with three rods and three reels along with two lures and a live bait rig to get you off to a good start. Anything else you want to use you are welcome to bring with you or purchase in our tackle store on site. If you prefer to bring your own gear then you're more than welcome to do so. Below details can give you an idea of what we think works best for our fishery.
Our gear rental program is owned and operated by Adam Fisk independently, gear rental payments are collected via a payment link provided here. If you are interested in either of the gear rental options (Rod Only or Full Gear) please check out this link and Adam will notify us to have your package ready upon your arrival.
https://sleighriders.com/collections/los-buzos-panama
Accurate Fury 600 spooled with 300yds of 65 lb Diamond braid with a 150 ft top-shot of 60lb mono paired with a 6'6'' Star Rods XXH 50- 200lb rated jigging rod. This will be your Live Bait/Big-Game setup. It is what we catch 90% of our giant roosterfish and cubera snappers on. We rig it up with a 6ft 80lb fluorocarbon leader and 13/0 circle hook. This combo has consecutively landed countless massive roosterfish and cuberas. We lost count at 100!
Light Action / Bait Catching Combo
Diawa BG 4000 spooled completely with 15lb Diamond braid paired with a Star Rods Stellar Lite 7ft 10- 20lb rod. This combo is what we target bait and other smaller fish with. It is the perfect setup for everything from tossing a crappie jig to a school of blue runners (for that good live bait), to launching a small popper to a school of roosters, or dropping our famous XPS jig down to a school of snapper to bring home some dinner!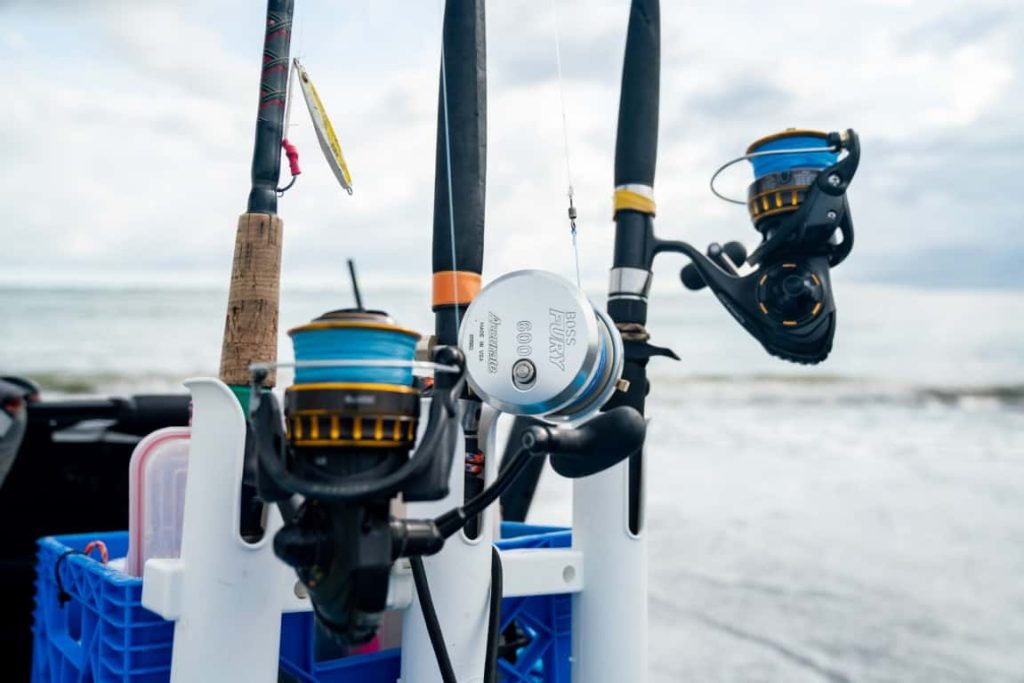 Heavy Jigging / Popping Combo
Daiwa BG 5000 spooled completely with 65lb Diamond braid paired with a 6'6" Star Rods XXH 50- 200lb Jigging Rod. This combo is what we use for jigging, popping and trolling artificial lures. It has the perfect mix of strength for pulling those huge groupers up, length for casting poppers at schools of tuna and rock outcroppings and light weight so you don't wear out your shoulder too fast while jigging.