Los Buzos is located on the remote and picturesque Pacific coast of Panama. It's a dream location for slow pitch jigging with:
Incredible pelagic fishery for both slow pitch and speed jigs (60-200ft) within a few miles offshore.
Miles of virgin deep water slow pitch opportunities (200ft+) just a few miles further out from the pelagic fishery
Micro-jigging locations that provide dozens of species and provide non-stop action (60-100ft).
Common target species that readily eat jigs include Broomtail Groupers, Roosterfish, Yellowfin Tuna, Corvina, African Pompano, Bluefin Trevally, Golden Trevally, Sierra Mackerel, Rock Snappers, Yellow Snappers, Pacific Red Snappers, Colorado Snappers, Spotted Rose Snappers, Almaco Jacks, Wahoo, Mahi Mahi and many more. Common bycatch in the pelagic fishery is Jack Crevalle, Bonito and White Tuna.
The deep-water fishery is virtually unfished by locals and other sport fishermen. There are plenty of days when you cannot get the jig to the bottom without a hook-up. The general lack of strong currents means that you can get to the bottom with lighter jigs (150-250g even in 500+ ft of water) so you won't need specialized gear. Common target deep water species include damsel fish (long-fin seabass), gulf coney (like red grouper), snowy grouper and grey tilefish. Just about every time we go out, we catch new species. The opportunities are limitless and the fishing is on fire out deep!
Techniques used include both traditional slow pitch with flutter jigs (pelagic species), deep jigging with torpedo shaped jigs and speed jigging. These fish see very little to almost no pressure, so they usually crush jigs readily and the biggest challenge is getting your jig in the strike zone without getting hooked up to something else first.
Our jigging trips are all-inclusive (Sunday morning pick-up – Saturday morning return) with 5 full days of fishing geared toward the adventurous jigger. Our jigger groups are limited to 6 anglers total, fishing from three of our customized panga skiffs. All anglers are housed in beachfront and first tier rooms. Check out our availability calendar and book your trip now!

Included:
Lodging: each guest will have a beachfront or first tier room with queen beds, AC and hot water. Rooms are double occupancy with private bath.

5 full days of guided fishing: we fish every day for 6 hours or more, schedule based around the tides and our guides will help with everything you need help with

Meals: daily breakfast, packed lunch, snacks and dinner (served daily while at Los Buzos)

Beverages: unlimited national beer, gatorade, tea and water complimentary at lodge. Cash Bar.

Transport: private van transfers from Panama City to Los Buzos and back. Sunday morning pickup (10am) and Saturday morning return to the city.

Wifi: unlimited wifi available at our lodge
Not included in our rate are airfare to Panama, transportation between airport and hotel, room and meals for nights spent in Panama City. We will assist you in coordinating these additional items.
SLOW PITCH
SPECIALTY TRIP
PACKAGE DETAILS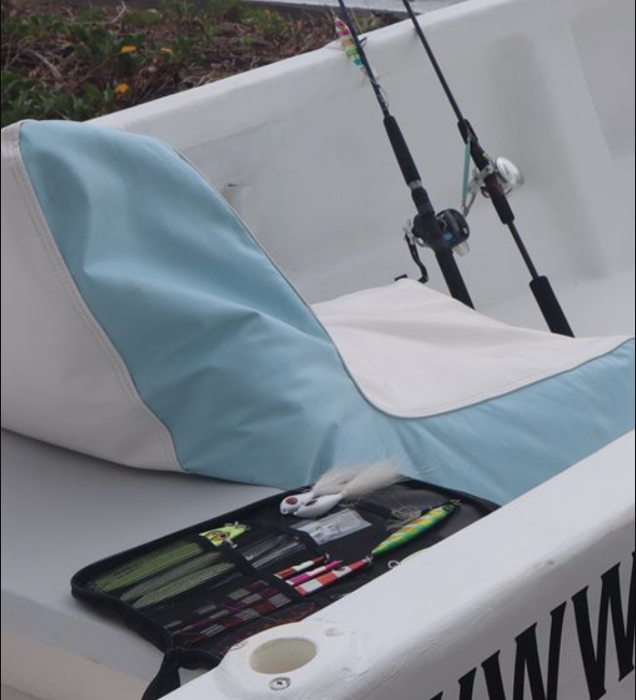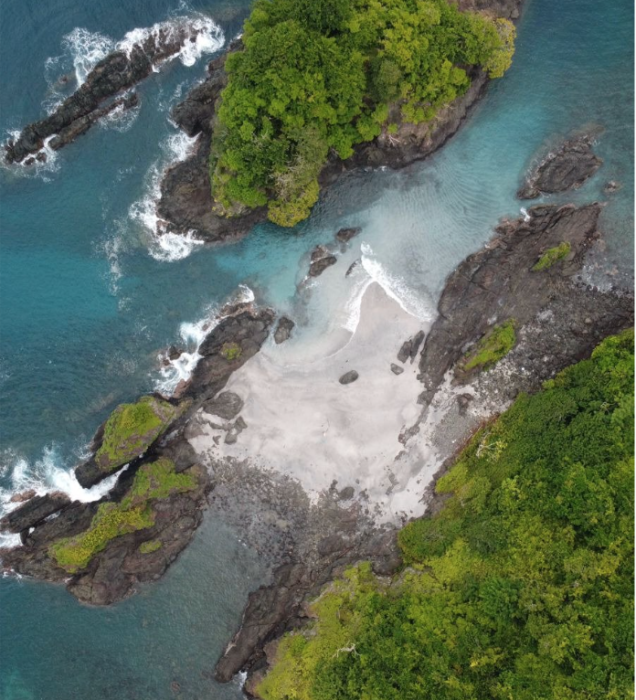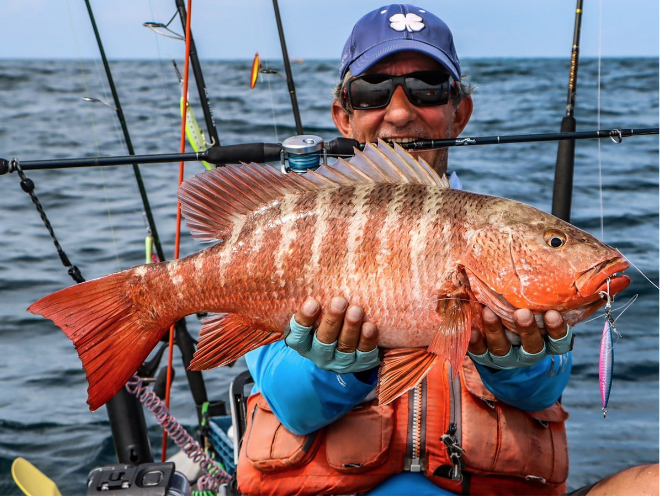 Email [email protected] for pricing and reservations. Deposits to reserve a spot are $1000 out of the total package price. The balance will be billed about 60 days prior to your trip. All payments on site are cash or credit card (Visa or Mastercard Only). Check out our calendar and reserve your spot now!
Our trip deposits are non-refundable and trip dates are non-reschedulable, therefore we strongly recommend protecting the cost of your trip and other non-refundable travel expenses with travel insurance. Global Rescue's Signature Travel Insurance allows you to insure all of your expenses and covers all fishing activities. While a Signature Travel Insurance policy can be purchased at any time, purchasing a policy within 20 days of making your initial trip deposit gives you the widest range of policy options including the "cancel for any reason" policy click or call +1-617-459-4200.
We are constantly updating our cancellation policy and trip details based on the communications from the Ministry of Health of Panama. The Laws of the Republic of Panama exempt us from full responsibility in the face of acts of force majeure, weather events, and natural disasters.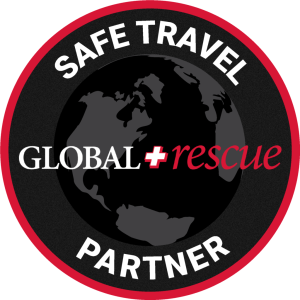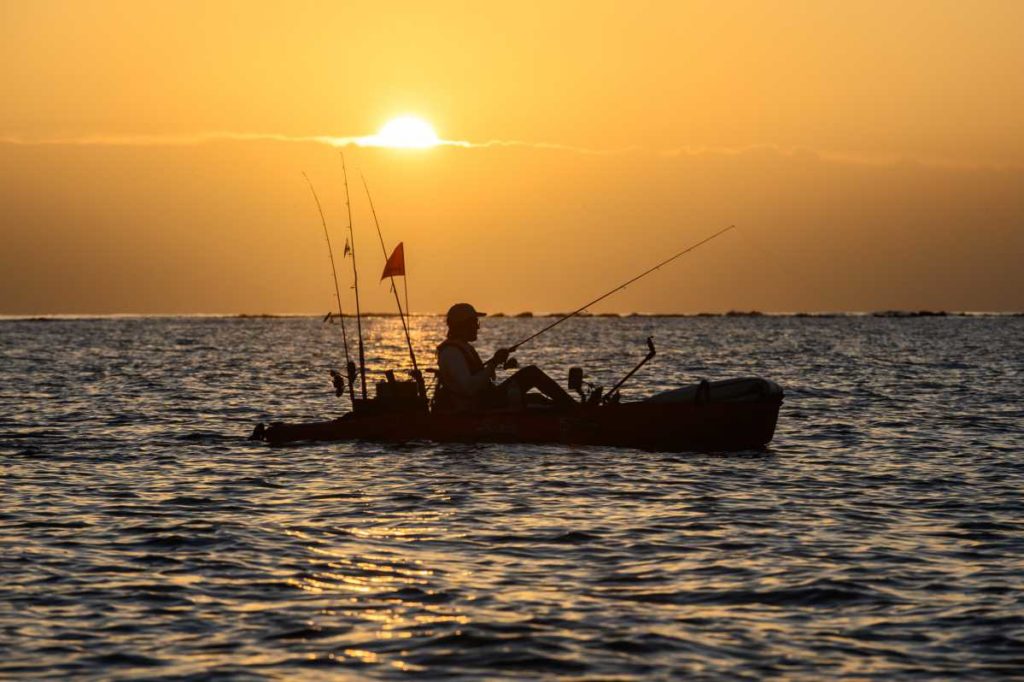 Surf and Surf/Fish Combo trips
Our Surf and Surf/Fish combo trips cater to surfing and fishing enthusiasts looking for something different from the run of the mill surf trip. By combing not just the famous local breaks but also remote ones only accessible by boat we combine our specialized marine fleet and local boat captain knowledgeable in the entire coast line to create an unmatched experience. You choose daily – surf the main breaks, find your own remote spot. or drop a line in between peak swells. Our surf and surf/fish combo package gets the most out of your time on the water.