Everyone knows Los Buzos is home to multiple IGFA World Record Fish and offers one of the most versatile sport fishing opportunities in the world. But did you know when we came and introduced the area to the sportfishing world it was already a world-renowned surf area with some of the best breaks in Panama?
Steps from our lodge and well known among the surf community is 411, one of the most consistent rights anywhere. 411 and its sister breaks Indicator and Dinosaurs were home to the 2009 Reef Classic, an ASP World Tour qualifying event. Filling the easily accessible lineup for most are Cambutal Beach and with a short 4WD trip down the road Corto Circuito, a very popular rock bottom break known for its nice tubes and long rides.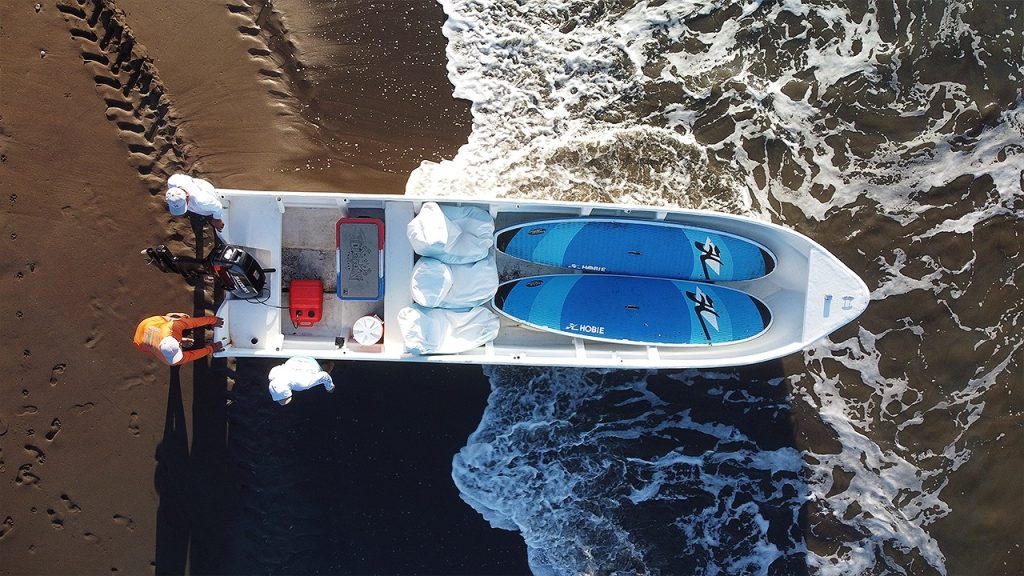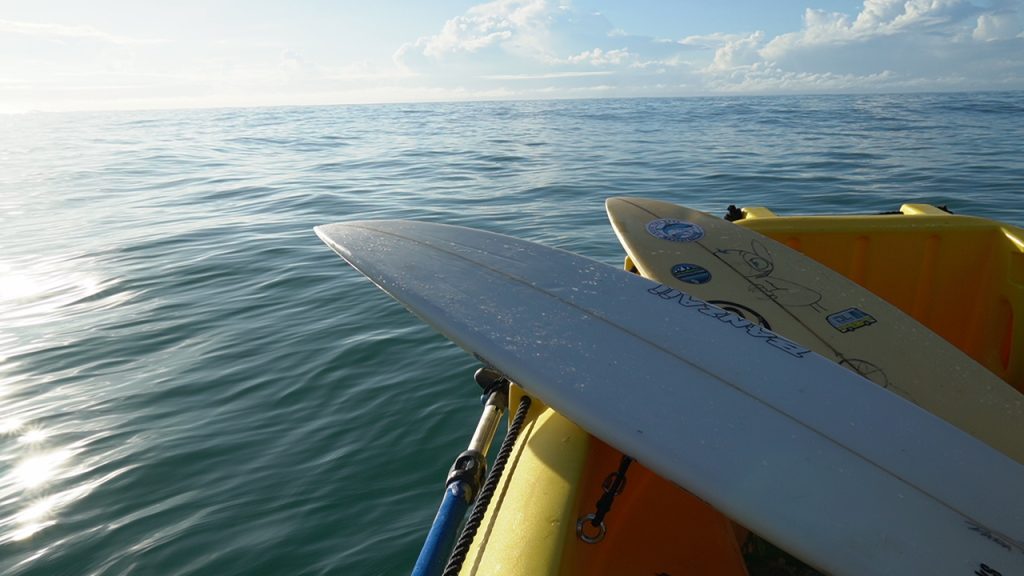 BUT LIKE OUR FISHING, LOS BUZOS IS TAKING LOCAL SURFING TO A WHOLE NEW LEVEL!
Supported by our fleet of custom pangas, our Whaley sport boat, and our full-time licensed captains (many of whom are surfers themselves), we plan to bring a new level of service to surfing and surf travel to our beautiful area of Panama.
Remote and little-known breaks along our coast are rarely, if ever, surfed due to the difficulty of access through parts of the Cerro Hoya National park and other rugged parts of Panama's Wild Coast.
COLORADITO* LA PUERCA* COBACHON* VENTANA* BEANS* MORRO PUERCO*
All are great breaks that are virtually un-surfed along the rugged coast from Cambutal to Cerro Hoya – where we have safely taken our anglers for the last 20 years. With our Los Buzos surf package, you don't spend your vacation sitting around waiting on the right swell size and angle to hit the few breaks you have access too – WE GO WHERE THE BREAK IS!
Even if the conditions don't suit you anywhere or you just want to experience something different, Los Buzos has you covered. Our world-renowned fishing lodge can step in and help you with the catch of a lifetime or you can enjoy trail riding or hiking on our 400-acre private wildlife preserve Parque Los Buzos and its 60 plus kilometers of maintained trails.
Depending on the season you can also enjoy whale watching, overnight camping in Parque Los Buzos, tubing, or Paddle Boarding in the bay.
Los Buzos is located on the remote and picturesque Pacific coast of Panama's Azuero Peninsula. It's a dream location for outdoor lovers of all kinds – especially surfers looking for a variety of remote uncrowded breaks, animal lovers looking to enjoy our trails by horseback or hike, and of course anglers looking to chase a variety of species all from our customized super pangas with complete safety equipment and trained staff with 20 years of experience delivering trips of a lifetime for guests from all over the world to
LOS BUZOS RESORT!
Surf and Surf/Fish Combo trips are available on all surf group weeks listed on the calendar and other private weeks as available by request. Reserve your spot by emailing us at
[email protected]
.
Here is all the information you need regarding our Surf and Surf / Fish Combo Packages!
Pricing:
Here is all the information you need regarding our Surf and Surf / Fish Combo Packages!
Email [email protected] for pricing
Non surfer/anglers pricing available
Private room and beach front housing upgrades available
Details for Surf and Surf/Fish Combo Trips
Group trips are week long (Sunday morning pick-up – Saturday morning return) all-inclusive Surfing or Surfing/Fishing package to our lodge here in Panama. Anyone can join one of our Surf or Surf/ Fishing Groups. Check out our availability calendar and book your trip now!
Included:
Lodging: each guest will have a beachfront or first tier room with queen beds, AC and hot water. Rooms are double occupancy with private bath.
5 full days of guided surfing/fishing : we go every day for 6 – 8 hours
Boat, Beginner Boards, Fishing Gear and tackle
Meals: daily breakfast, packed lunch, snacks and dinner (served daily while at Los Buzos)
Beverages: unlimited national beer, gatorade, tea and water complimentary at lodge. Cash Bar for mixed drinks and sodas.
Transport: private transfers from Panama City to Los Buzos and back. Sunday morning pickup (10am) and Saturday morning return to the city.
Wifi: unlimited wifi available at our lodge
Not included in our rate are airfare to Panama, transportation between airport and hotel, room and meals for nights spent in Panama City. We will assist you in coordinating these additional items.