We offer a wide variety of accommodations to cater to our diverse resort guests. From anglers who travel on their own chasing bucketlist fish, families who are interested in an (active) beach holiday, to couples who are looking for a romantic vacation getaway.
From a private beach-front home, private room,  to hostal-style group quarters, we can find the best accomodation based on your housing preferences and budget needs.
Check out our calendar and book your trip today.
These rooms are traditionally available as the primary housing for our fishing clients included in the standard kayak fishing package.
Two rooms are ocean side with a set of bunk beds, air conditioning  and a community bath house.
Across the street at the hostal, there are three rooms  with twin beds, air conditioning and private ensuite bathrooms.
Our lodge has several lounge areas, hammocks, a lush garden and direct beach access.
This hostal-style group lodging, is our most economical accomodation option, sleeping groups of two to 6 people depending on the room preference.
The lodge rooms are generally reserved for fishing guests. Please contact us to check availablity.
Los Buzos offers economical private accommodations for our guests across the street from the beach. Each room has a kitchenette, en suite bathroom, fridge, AC and an outside seating area.
We currently have 3 Beach Front Lodge Rooms available for your stay:
Casita: x1 Queen bed with Bathroom
Sailfish: x2 Queen bed with Bathroom
Cubera: x3 Queen bed with Bathroom
Private rooms are a popular upgrade to our standard kayak angler package.
See more photos of the standard and beachfront rooms at our lodge.
Beach Front Houses and Villas
The Crab Shack – Beach Front
The first of our rental homeowners in Los Buzos, owned by Jimmy and Shari Cobb from Athens, Georgia. Jimmy and Shari got in on the Los Buzos lifestyle early – investing in the very first phase in 2007 and constructing the Crab Shack in 2018.
Located right on the beach and next to the Kayak Fishing Lodge. It features two large bedrooms: one with a queen bed and the other with two full beds. Both rooms have a private bathroom and big sliding doors give access to the huge outdoor deck overlooking the ocean. The living room has a fully equipped kitchen, a seating area and dining table. As the bedrooms are on either side of the villa it will offer plenty of privacy, even when staying with several people in the villa. No need to rent the whole villa for yourself? We also offer the option to only rent the suite (one bedroom plus living room)!
This option is great for families with kids, couples, or groups of guests vacationing together.
See more photos and info for  The Crab Shack – Beach Front Panama Vacation Home
Just beyond the Lodge, Casa Don is the latest turn-key package turned rental in the Los Buzos portfolio. Featuring two independent suites, one street level and the other beach level, Casa Don makes a great vacation rental with direct access to the beach and great surf.
Owned and outfitted by adaptive athlete and entrepreneur Sean Ryan from California, Casa Don is the choice for a fully adaptive beach front option at Los Buzos and just a short jaunt from 411 and Playa Cambutal Surf Breaks.
See more photos and info for Casa Don – Beach Front Panama Vacation Home
Flosston Paradise – Beach Front
Beach View Private Cottages and Homes
Cala Pacifica is part of a set of 8 cottages available for reservations. Each cottage has a Queen Bed, Bathroom, Kitchenette, Patio, Oceanfront Views, and Handicap Accessibility.
Cala Pacifica as a whole also doubles as a corporate retreat center with all the aforementioned amenities, a private restaurant / dining area, and a meeting space completely at the business group's disposal.
Owned by Youtube Star and Los Buzos Guest Guide, Robert Field.
Field Trip: 1 Cabin with x1 Queen Bed, Bathroom, Kitchenette, Patio.
More details coming soon!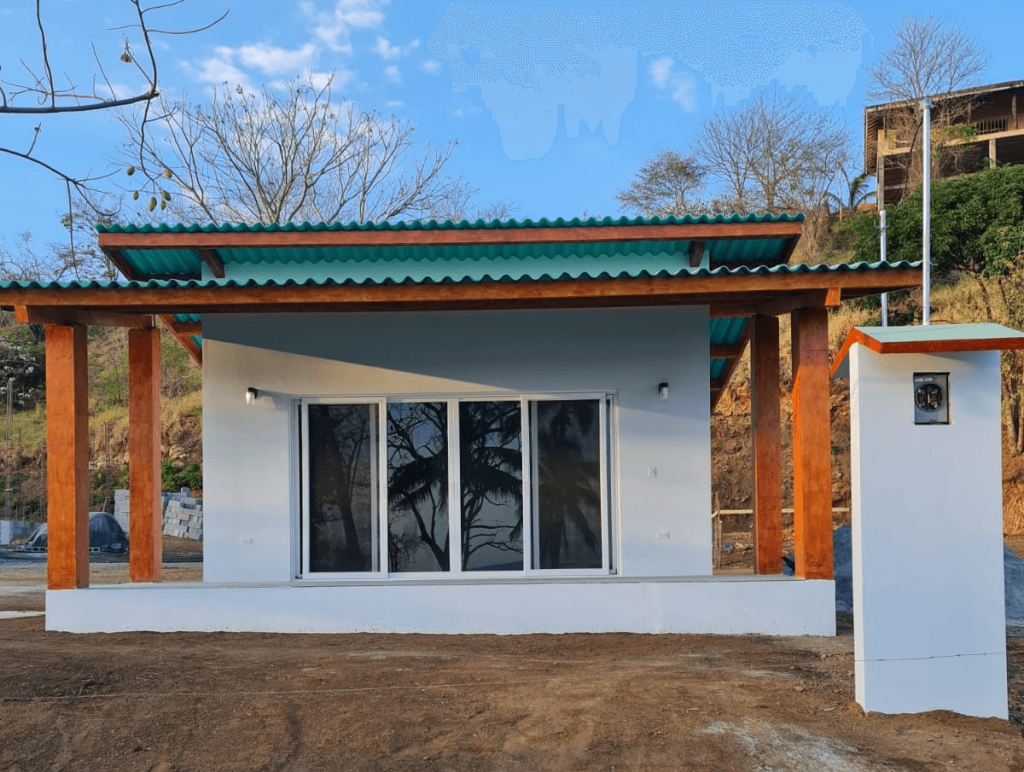 Tiger Beach: 1 Cabin with x1 Queen Bed, Bathroom, Kitchenette, Patio
More details coming soon!
Beach View Private Cottages and Homes
To get more information on our rental homes and accomodations, please give us some basic details and we'll be in contact with you shortly.